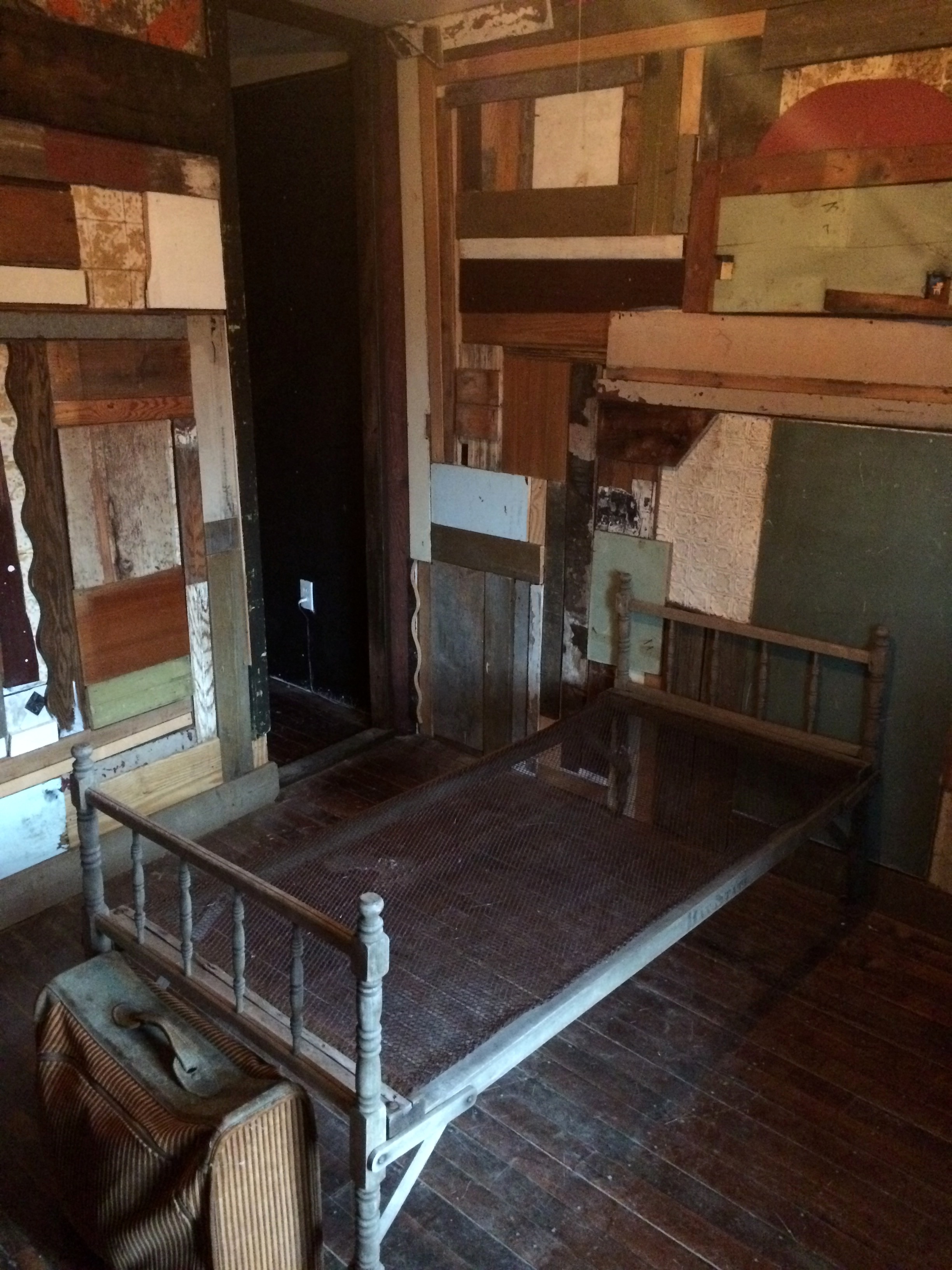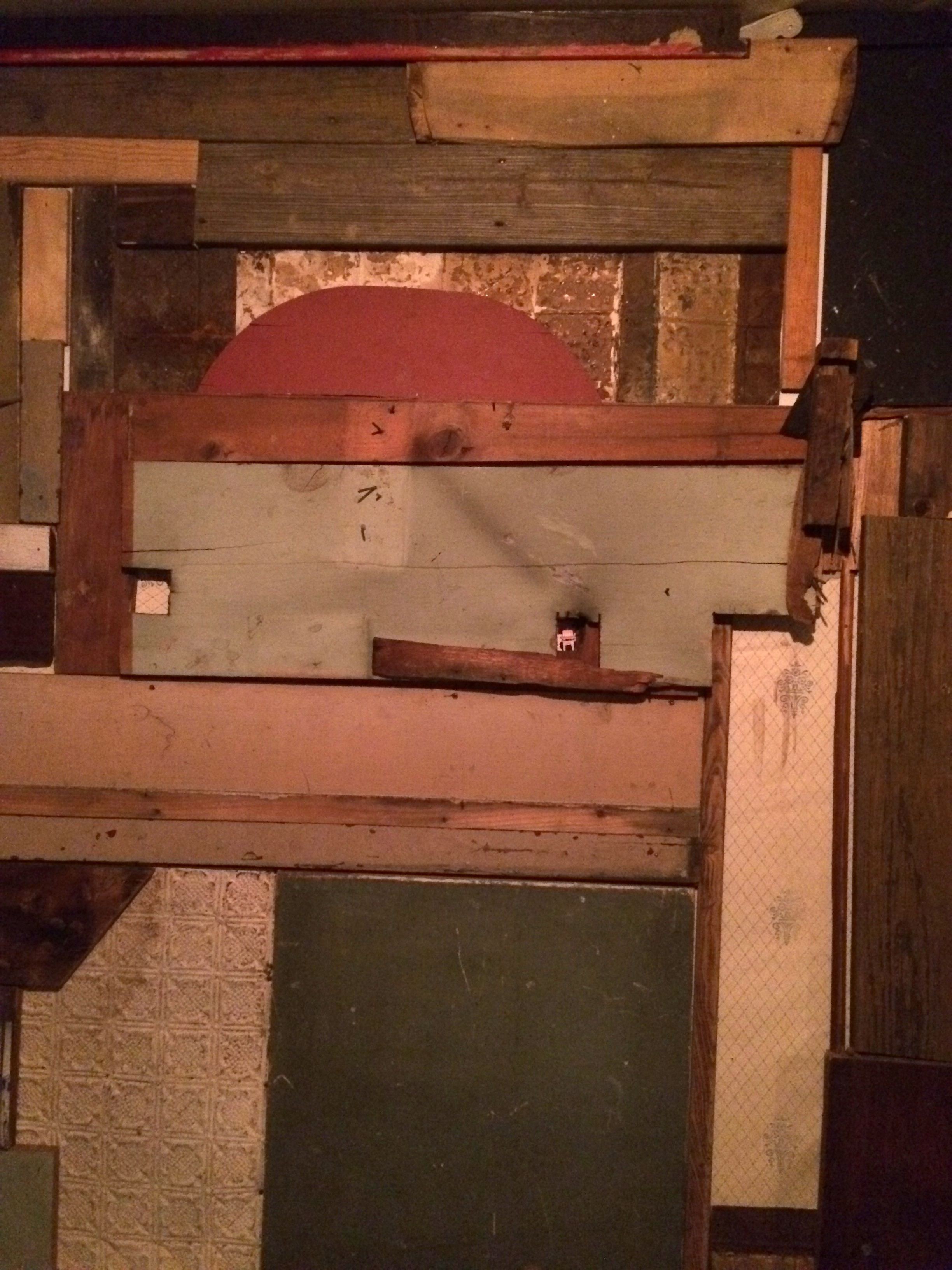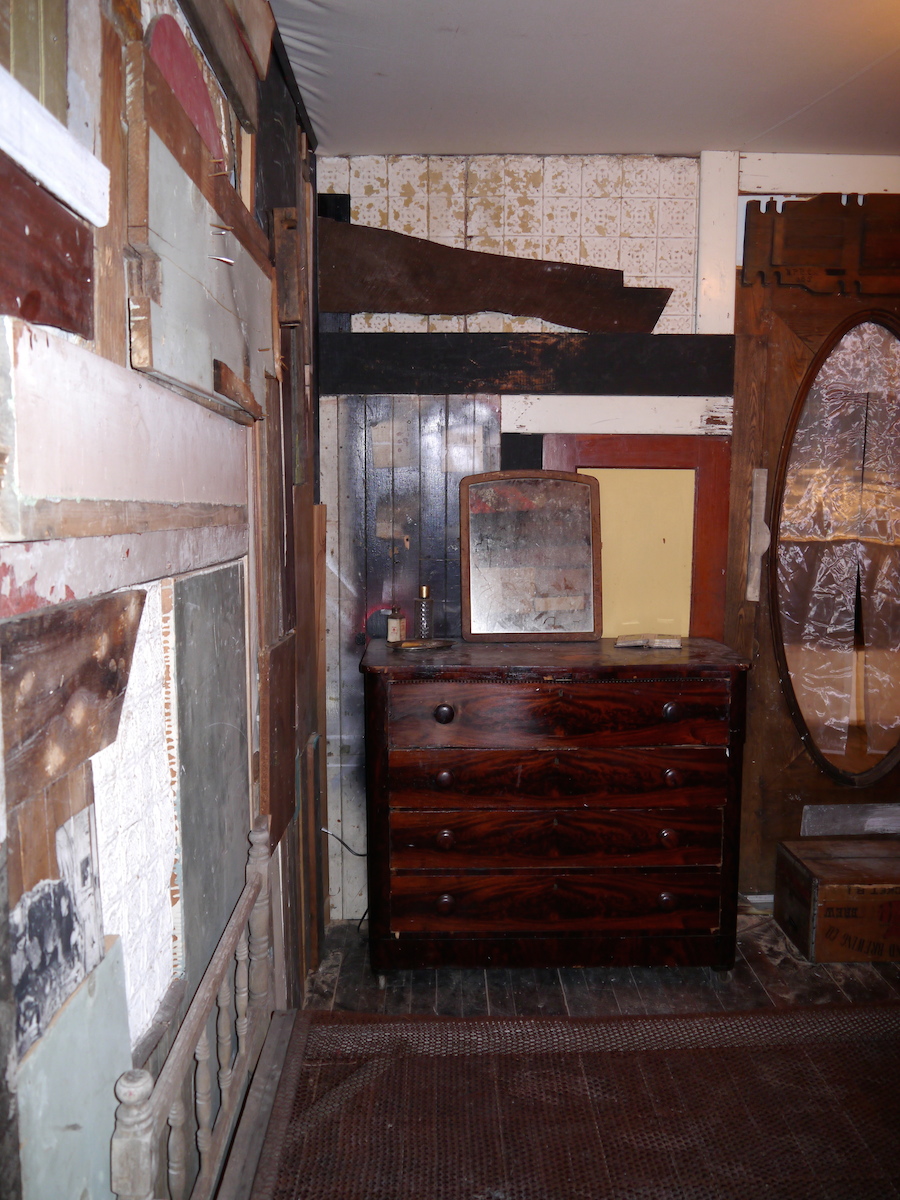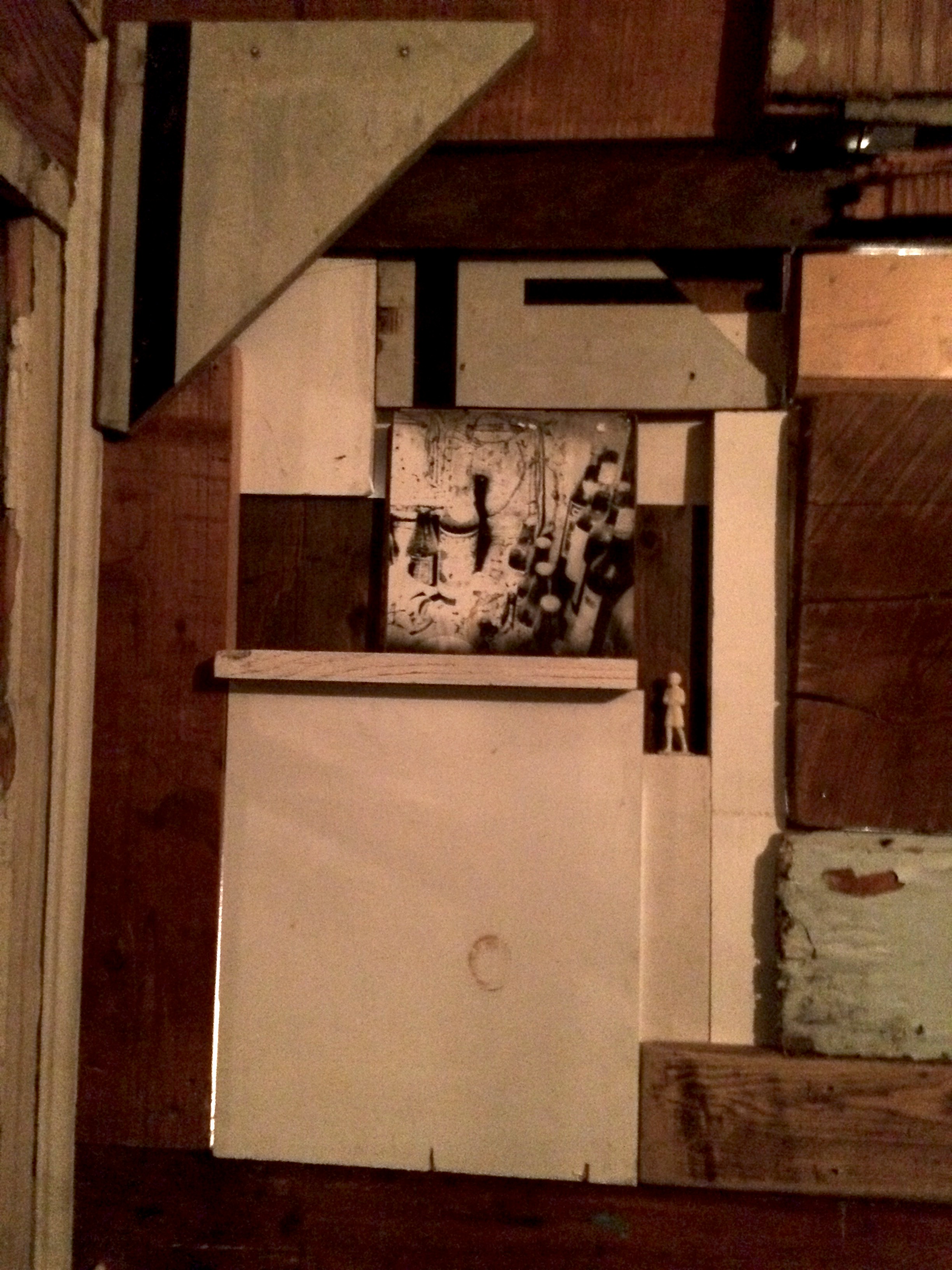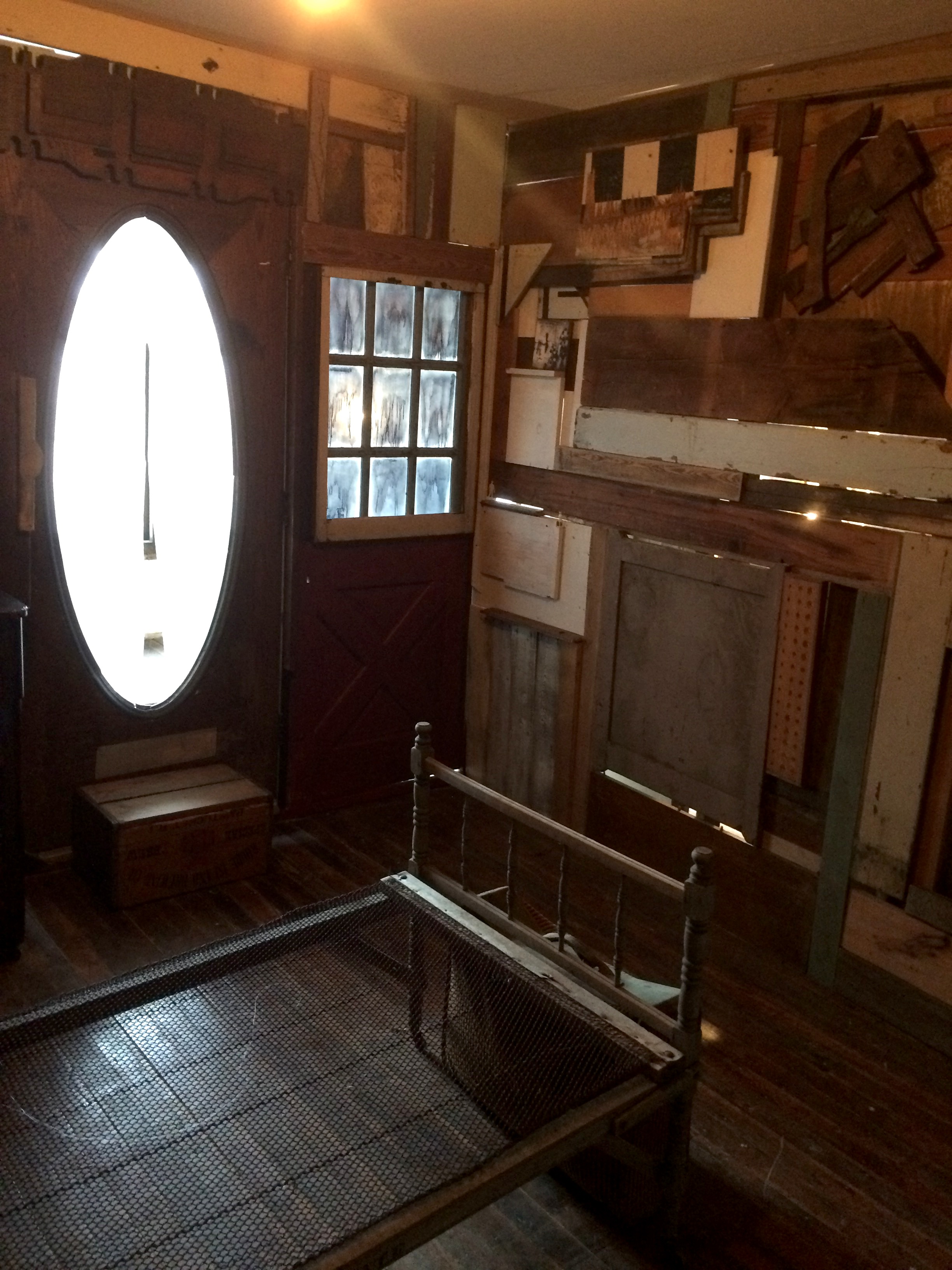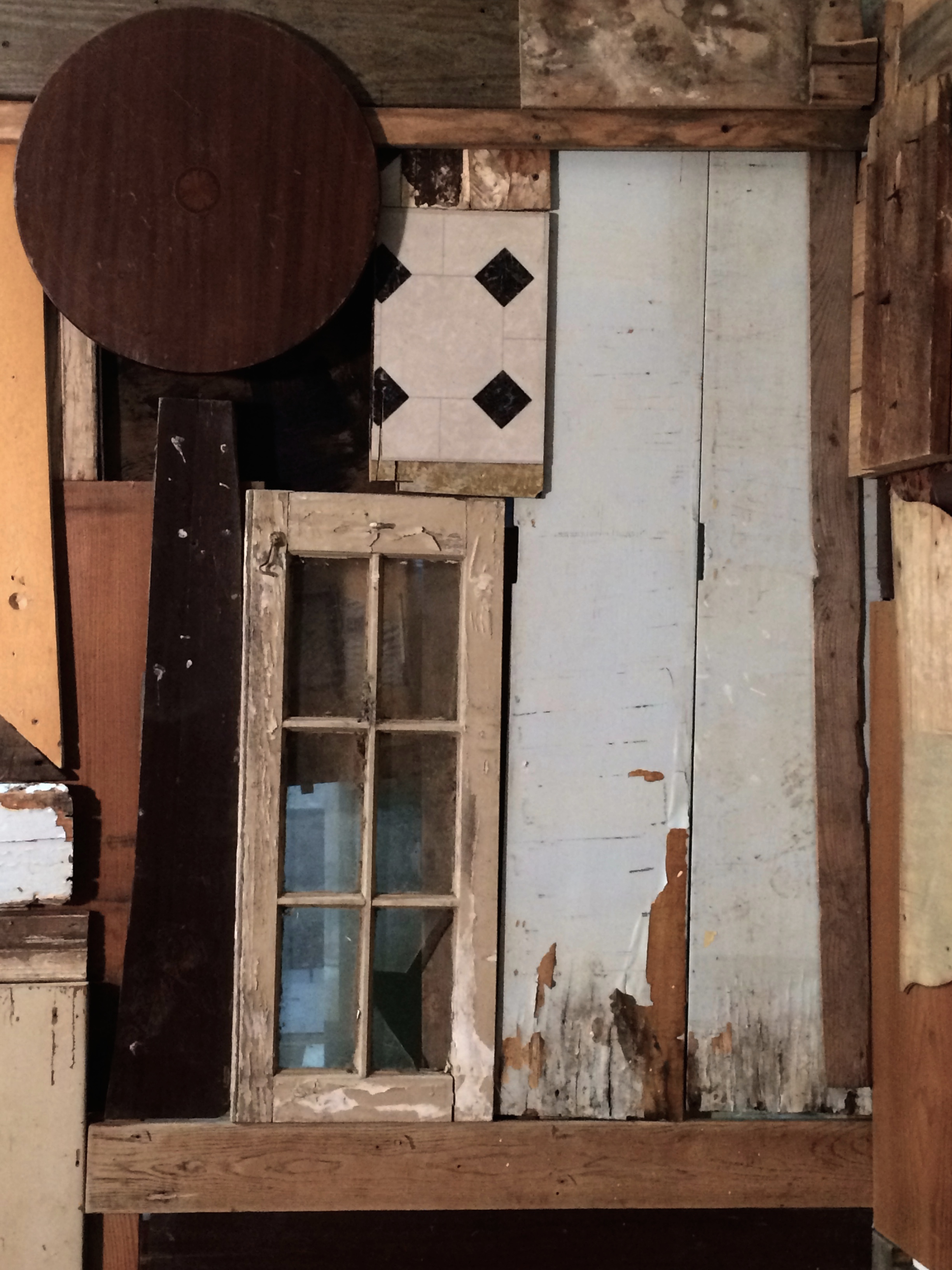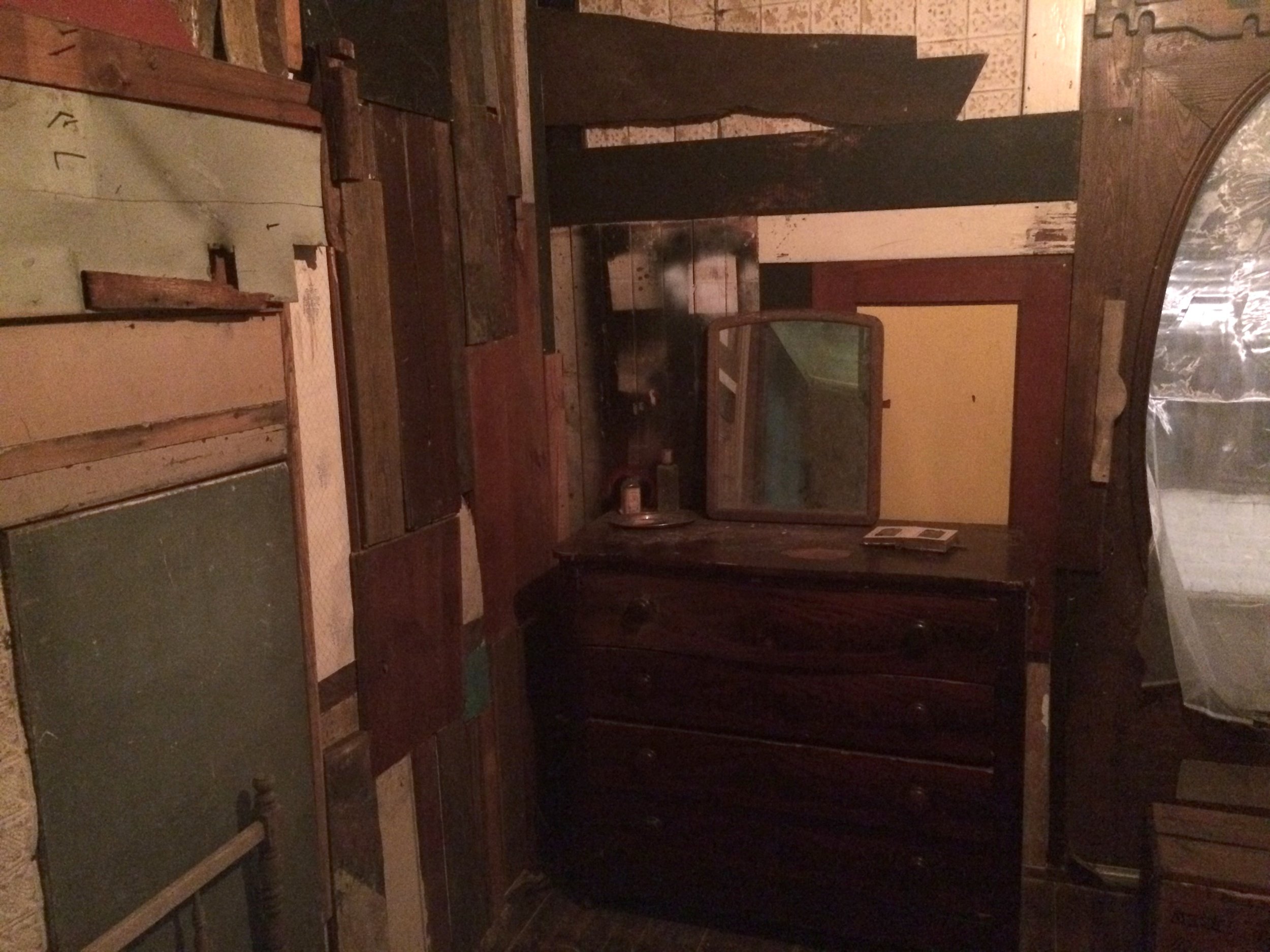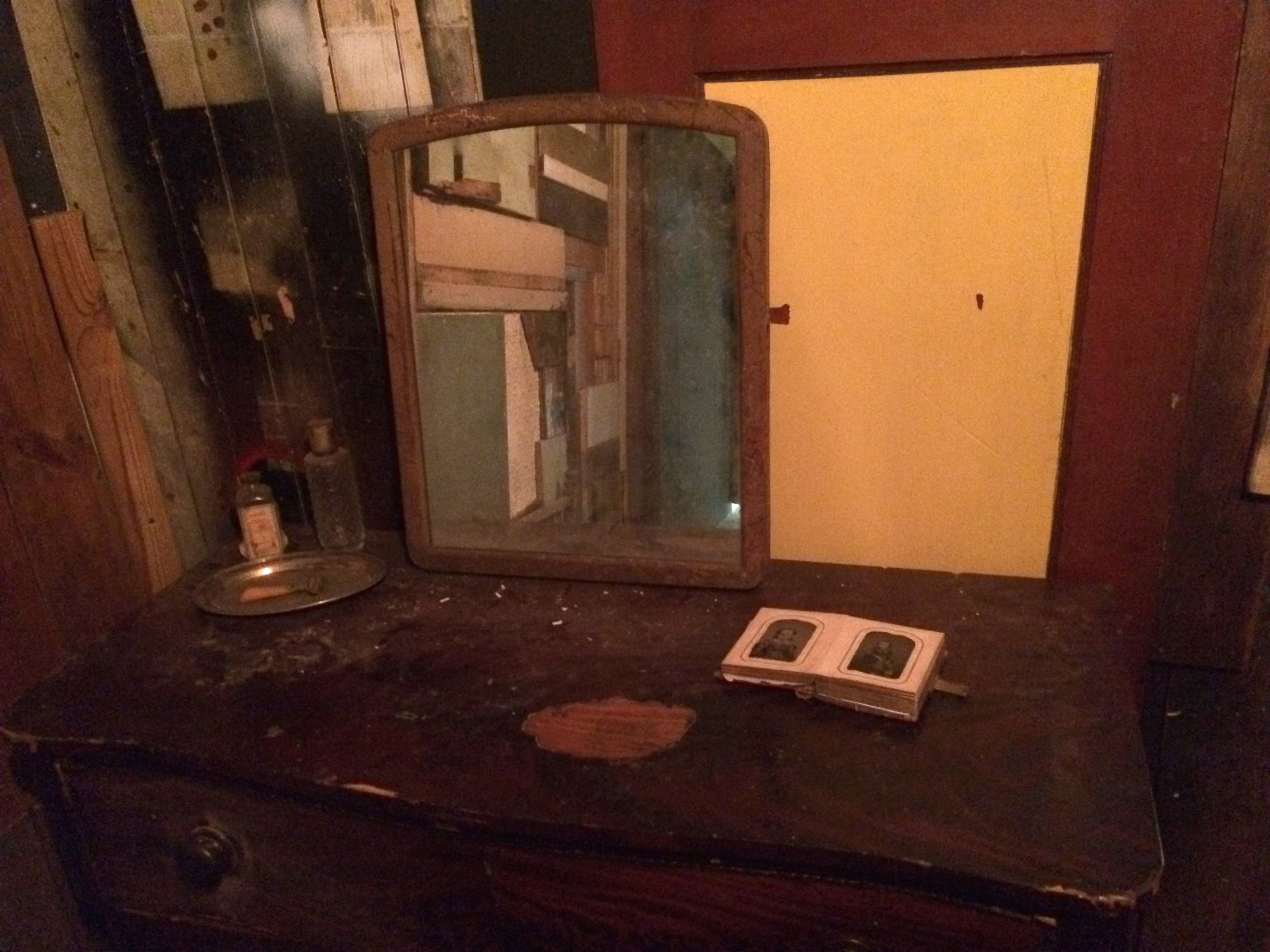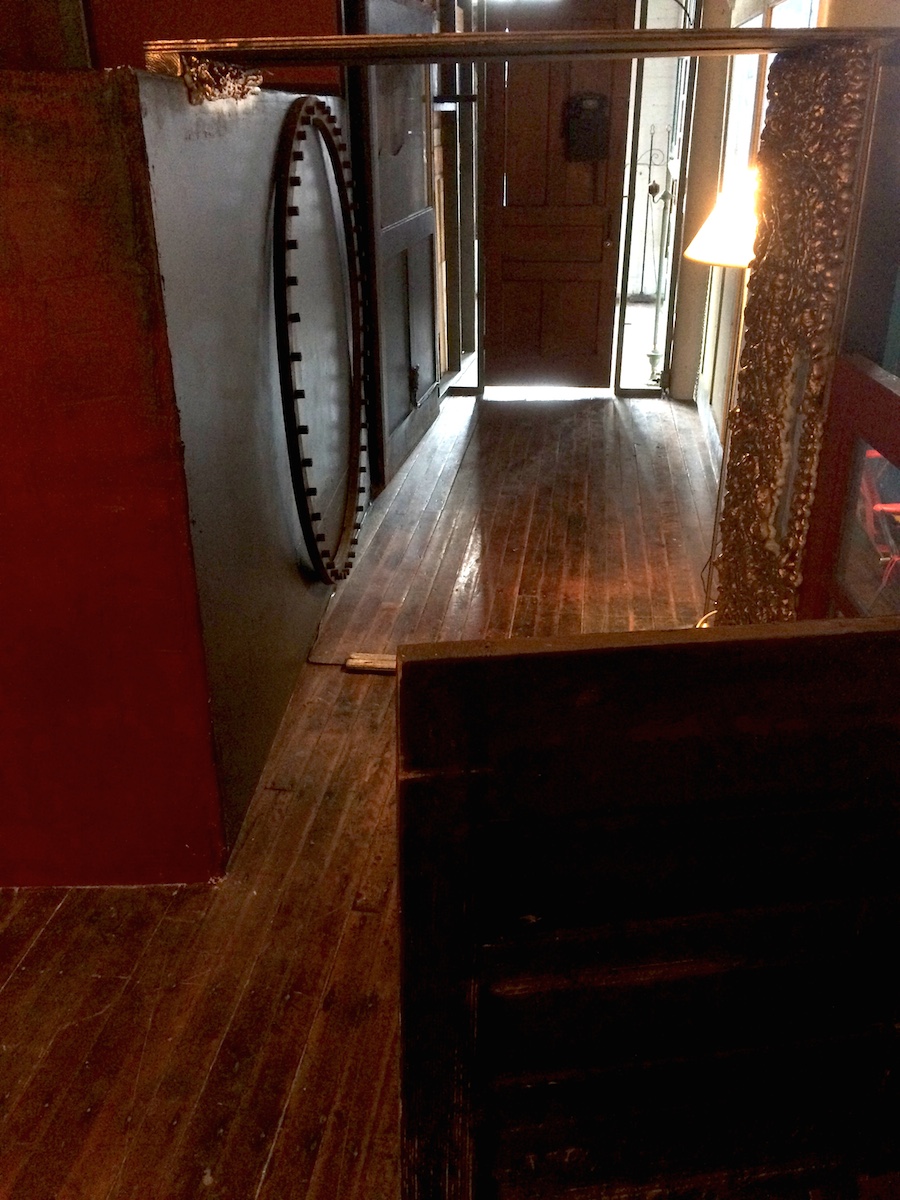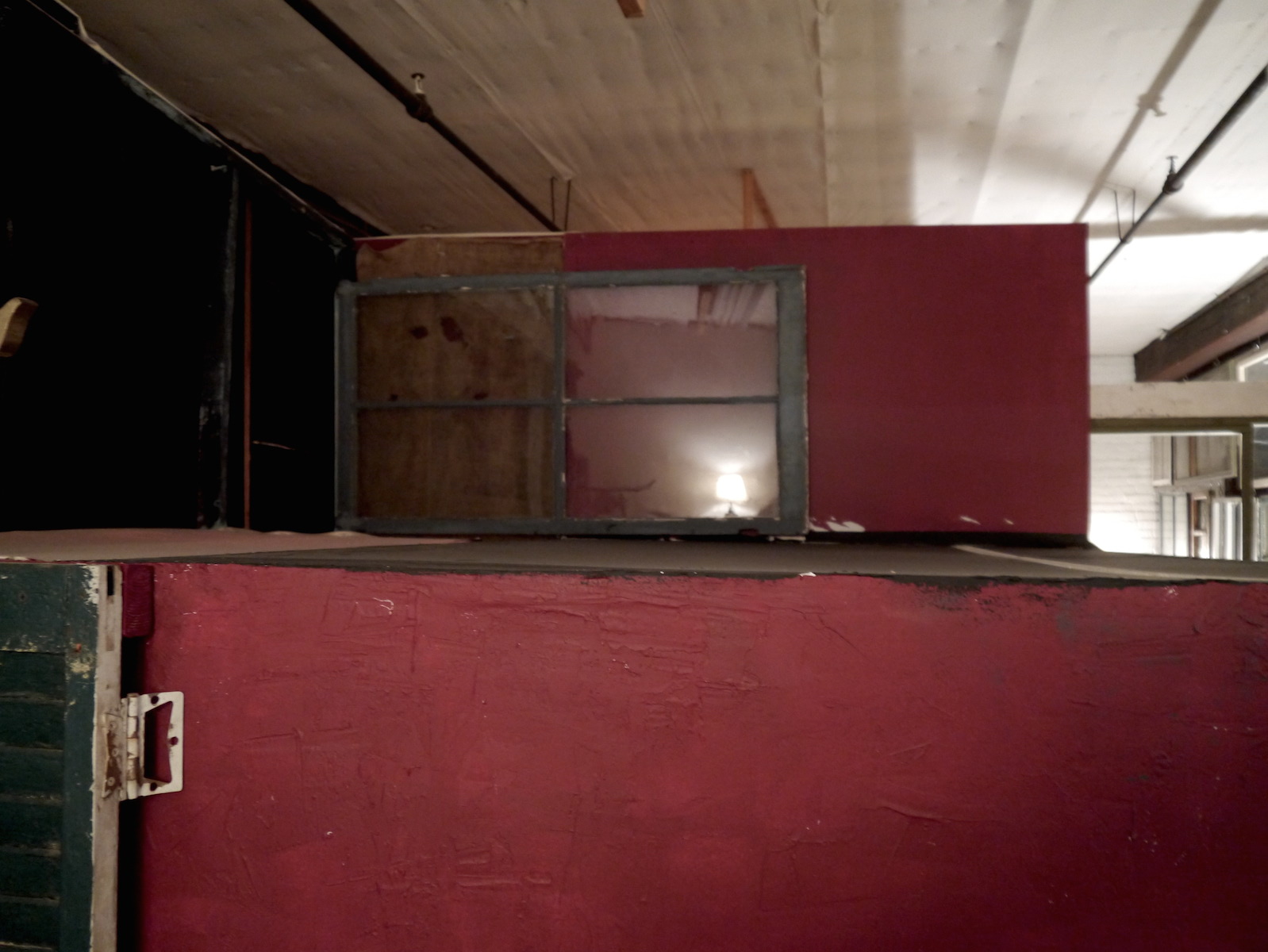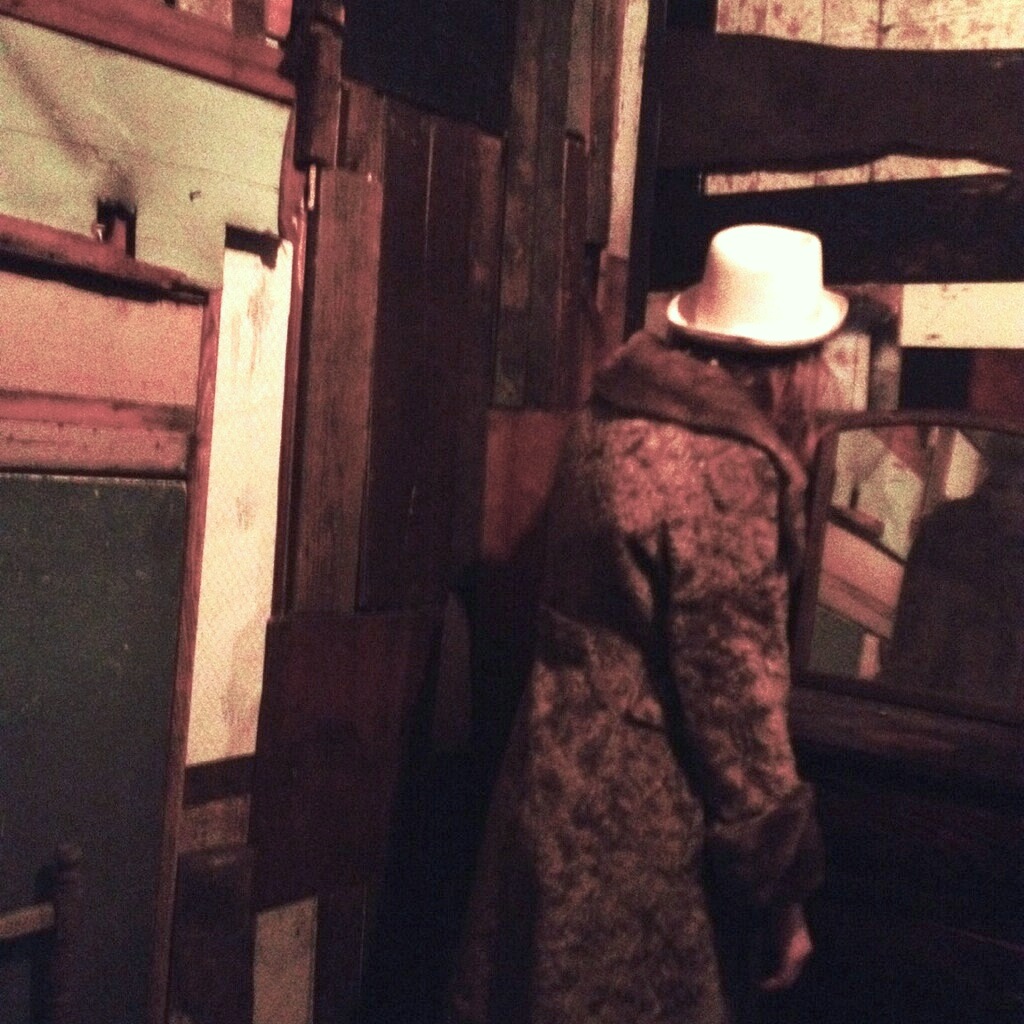 STATEMENT
This work has grown out of a fascination for the uncanny, and a desire to use the energies embedded in materials, particularly materials that have been dwelled in, to create a sense of eerie unease in the sculptural forms of the installation. I want the residue of the life that has been lived within the materials chosen to be its own presence in the work, for the viewer to be aware of and feel the transference of history. Some of the materials have been selected because of their particular lingering energy, and like a fragrance, they mix and combine to represent the mysteries emanating from decay, from watchful presences that reside in the walls and windows that have witnessed and can no longer speak.
FACING ALL THE SAME TOMORROWS
An installation inspired by the song "Facing all the Same Tomorrows" by Link Wray.